Foreword
This documentation does not aim at providing an instruction manual to those who use an illegal copy of the game but at helping players who have bought Pirates! Gold (Pirates' enhanced version) to succeed in their quest for gold. Indeed, unlike Pirates!, PG instruction manual was, to say the least, incomplete.
This manual includes historical footnotes, a comprehensive exposé of famous expeditions, a geographical index and more useful stuff to know to become a great pirate.
Download manual (ZIP archive - 69.9 kb)

Download flag sheet (59 Kb)
Required to play Pirates Gold.


Thanks to Dux , a scan of the original map from Pirates! is now available for download.

Download high-resolution map (2.5 Mb)
Large bitmap file embedded in a ZIP archive. Very high level of detail. Recommended for printing.

Download low-resolution map (113 Ko)
1024x634 JPEG file. Useful to have an overview of the Spanish Main.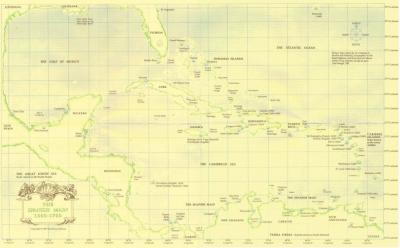 Copyright 1998-2002 TLG